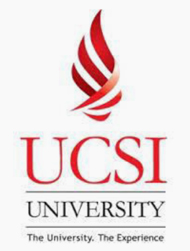 University College Sedaya International
Campus Malaysia was established under Infohub Resources on August 2010. The Campus Malaysia brand was subsequently transferred to Campus Malaysia Online Sdn Bhd, a company registered with the Companies Commission of Malaysia (CCM) on 19th July 2011 in Kuala Lumpur.
Established in 1986,
UCSI University
stands tall among many Malaysian private institutions of higher education in offering a wide spectrum of academic programmes, in subject areas ranging from medicine, pharmacy and nursing to music, multimedia and liberal arts.
UCSI University presently has three campuses spread out in three different states, equipped with state-of-the-art facilities designed to meet student needs. UCSI boasts a purpose-built campus situated on a 19-acre piece of land in Kuala Lumpur, designed to accommodate up to 15,000 students. The Campus houses seven different blocks including the Student Centre (Menara Gading), the Resource Centre, the academic blocks and residential halls
Today, UCSI University confers its own university honours degrees in a range disciplines. Upon completion of these degrees, UCSIU students may transfer to internationally recognised universities for postgraduate studies. In addition, UCSI University degrees also allow student transfers to other foreign universities for completion of their degrees
Top 10 Benefits of Studying in Malaysia
| | |
| --- | --- |
| | Established and high quality education system and standards |
| | Ability to get foreign degree qualifications studying fully in Malaysia from countries like US, UK, Australia, Canada, etc. at a much lower cost. |
| | High quality of life |
| | Comparatively low expenditure of studying and living in Malaysia |
| | Straightforward immigration procedures |
| | Comfortable, peaceful and safe living in Malaysia |
| | Wide choices of food |
| | Great place for travel destinations |
| | Multi-ethnic nation with vast variety of cultures |
| | Multi-language country allowing for ease of communication |
| | |
| --- | --- |
| | UNDERGRADUATE PROGRAMMES :- |
| | | | |
| --- | --- | --- | --- |
| COURSES | DURATION | INTAKE | FEES |
| Bachelor of Nursing (Hons) | 3 years | JAN,MAY,SEP | RM 75,640 |
| Bachelor of Optometry (Hons) | 3 years | JAN,MAY,SEP | RM 101,640 |
| BSc (Hons) Biotechnology | 3 years | JAN,MAY,SEP | RM 77,535 |
| BSc (Hons) Food Science with Nutrition | 3 years | JAN,MAY,SEP | RM 78,065 |
| BA (Hons) Mass Communication | 3 years | JAN,MAY,SEP | RM 57,340 |
| BA (Hons) Psychology | 3 years | JAN,MAY,SEP | RM 57,040 |
| BA (Hons) English Language & Communication | 3 years | JAN,MAY,SEP | RM 59,340 |
| BA (Hons) Fashion Design with Marketing | 3 years | JAN,MAY,SEP | RM 68,790 |
| BA (Hons) in Multimedia Design | 3 years | JAN,MAY,SEP | RM63,340 |
| BEng (Hons) Electrical & Electronic Engineering | 3 years | JAN,MAY,SEP | RM 69,850 |
| BEng (Hons) Communication & Electronic Engineering | 3 years | JAN,MAY,SEP | RM 69,285 |
| BEng (Hons) Mechatronic Engineering | 3 years | JAN,MAY,SEP | RM 72,570 |
| BEng (Hons) Mechanical Engineering | 3 years | JAN,MAY,SEP | RM 68,445 |
| BEng (Hons) Chemical Engineering | 3 years | JAN,MAY,SEP | RM 81,485 |
| BEng (Hons) Petroleum Engineering | 3 years | JAN,MAY,SEP | RM 81,635 |
| BEng (Hons) Civil Engineering | 3 years | JAN,MAY,SEP | RM 76,240 |
| BSc (Hons) Finance and Investment | 3 years | JAN,MAY,SEP | RM 57,540 |
| Bachelor of Financial Economics (Hons) | 3 years | JAN,MAY,SEP | RM 55,340 |
| BA (Hons) Business Administration | 3 years | JAN,MAY,SEP | RM 54,240 |
| BA (Hons) Accounting | 3 years | JAN,MAY,SEP | RM 54,240 |
| BA (Hons) Accounting & Finance | 3 years | JAN,MAY,SEP | RM 54,240 |
| BA (Hons) Marketing | 3 years | JAN,MAY,SEP | RM 54,240 |
| BA (Hons) Logistics Management | 3 years | JAN,MAY,SEP | RM 52,740 |
| BSc (Hons) Business Information Systems | 3 years | JAN,MAY,SEP | RM 53,700 |
| BSc (Hons) Mobile Computing & Networking | 3 years | JAN,MAY,SEP | RM 54,440 |
| | |
| --- | --- |
| | POSTGRADUATE PROGRAMMES :- |
COURSES

DURATION

INTAKE

FEES

Master in Business Administration (MBA)

1 Year

JAN,MAY,SEP

1 Year: RM 35,000
(minimum 3 semesters)

Master of Science in Technopreneurship

1 Year

JAN,MAY,SEP

1 Year: RM 38,825
(minimum 3 semesters)

Master of Science in Logistic Management

1 Year

JAN,MAY,SEP

1 Year: RM 35,000
(minimum 3 semesters)

Master in Business Administration (Oil & Gas Management)

1 Year

JAN,MAY,SEP

1 Year: RM 35,000
(minimum 3 semesters)

Master in Science (Actuarial Management)

1 Year

JAN,MAY,SEP

1 Year: RM 33,400

Master of Science (Electrical Engineering)

1 Year

JAN,MAY,SEP

1 Year: RM 36,000
(minimum 3 semesters)

Master of Architecture *(Every extension will be charged according to the number of credit hours of each subject taken)

1 Year

JAN,MAY,SEP

2 Year: RM 49,910
(minimum 4 semesters)

Master of Science in Anti-Aging, Aesthetics & Regenerative Medicine

1 Year

JAN,MAY,SEP

2 years: RM 53,922
(minimum 5 semesters)

Master of Nursing

1 Year

JAN,MAY,SEP

2 years: RM 36,600
(minimum 6 semesters)

Master of Science(Actuarial Management)

1 Year

JAN,MAY,SEP

1.5 Years: RM 35,875
(minimum 4 semesters
Joseph Leander
Heriot Watt University , Dubai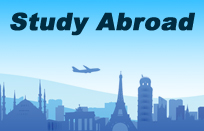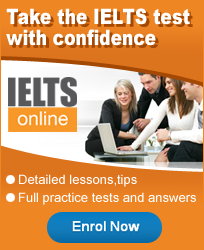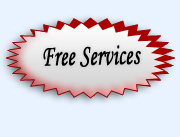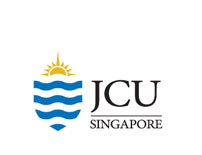 James Cook University, Singapore