PSB ACADEMY
At PSB ACADEMY, we like to do things a little differently – it sets us apart and gives our learners an edge. We believe in providing our students with a holistic learning environment and we have based our learning architecture on this belief. This allows us to bring about greater quality in our offerings and cultivate learning and working environments that redefine boundaries.
As one of the largest private education institutions in Singapore, PSB Academy has partnerships with well-established and reputable universities from Australia and the United Kingdom. We offer a comprehensive suite of full-time and part-time programmes from certificates, diplomas, undergraduate to postgraduate degree programmes across multiple disciplines.
With academic staff strength of over 600 lecturers, full-time and part-time associates, we deliver inspiring lessons to over 10,000 local and international students annually. Our diverse and dedicated pool of educators places emphasis on academic rigour and excellence, and aims to equip our students with the knowledge and skills that are relevant to the industry.
We have 2 conveniently located campuses - a full-fledged campus, PSBAcademy@Delta, and our city campus, PSBAcademy@Shenton. Our students have access to many student support services, receive hands-on learning through our fully equipped computer, engineering and science laboratories, enjoy full campus recreational facilities and interact within a multi-national student community. We also have a dedicated student affairs team that organises enriching camps, internships and even overseas students exchange to enhance every student's learning journey.
At PSB Academy, you stand to gain more than just academic achievement and a successful career path. You can look forward to a nurturing and vibrant environment to pursue your desired programme because at PSB Academy, it's possible
PSB Academy 2012 Graduate and Employment Study
| | |
| --- | --- |
| | 75% of our graduates successfully find a job within 6 months upon graduation |
| | 94% of our graduates are currently employed and working in either a full-time or part-time job |
| | About 1/3 of our degree graduates enjoy both pay increment and promotion at work |
| | About 70% of our graduates gain employment in MNCs and government agencies |
OUR UNIVERSITY PARTNERS
| | |
| --- | --- |
| | University of Newcastle Australia |
| | Manchester Metropolitan UK |
| | Edinburgh Napier UK |
| | University of Wollongong Australia |
OUR MASTERS COURSES
| | |
| --- | --- |
| | MBA (University of Newcastle Australia) Duration 12 months fee :- SGD :- 28,761/- Intake :- Jan, April and Aug |
| | Edinburgh Napier UK |
| | Masters of Science International Business |
| | Masters of Science Business Management (Marketing) |
| | Masters of Science Business Management (Sales) |
| | Masters of Science Business Management (Human Resource Management) |
| | Masters of Science Business Management (Entreneurship) |
Fee:- SGD:- 19,260/- Duration:- 12 Months Intake:- Feb, June and Oct
| | |
| --- | --- |
| | Bachelor Programs:- |
COURSES

DURATION

INTAKE

FEES SG$

Programmes by PSB Academy, Singapore

Certificate in English Proficiency (CEP) – level 1 to 4

3 months per level

Jan, Feb, Apr, May, Jul, Aug, Oct, Nov

$ 2,675.00 per level

Certificate in English Proficiency (CEP) – level 5
(Advanced)

3 months

Jan, Apr, Jul, Oct

$ 2,675.00

Certificate in Business Management

2 months

Jan, Apr, Jul, Aug, Oct, Nov

$ 1,926.00

Diploma in Business Administration (with bridging)

Diploma in Business Administration (w/o bridging)

Diploma in Accounting and Finance (with bridging)

Diploma in Accounting and Finance (w/o bridging)

Diploma in Tourism & Hospitality Management

Diploma in Electrical Engineering (DEE)
Diploma in Mechanical Engineering (DME)

12 months


10 months


12 months


10 months


10 months


16 months

Jan, Apr, Jul, Aug, Oct, Nov

Jan, Mar, Apr, Jul, Oct, Nov

Jan, Apr, Jul, Oct
Jan, Apr, Jul, Oct


Jan, Mar, Jun, Aug, Oct

Apr, Nov

$ 11,556.00


$ 9,630.00


$ 11,556.00


$ 9,630.00


$ 7,210.00


$ 16,253.30

Programmes by The Manchester Metropolitan University, United Kingdom

Bachelor of Arts (Honours) in :
Business Management
Accounting and Finance

2 years
(Full 3 academic years programme done in 2 years)

Jan, May, Sep

$ 32,100.00

Programmes by The Edinburgh Napier University, United Kingdom

Bachelor of Arts (Honours) in :
Festival & Event Management
Hospitality & Marketing Management
Hospitality & Tourism Management
Hospitality & Human Resource Management
Tourism & Human Resource Management

16 months

24 months
(Honours)

Feb, Jun, Oct

$ 23,497.20

$ 35,245.80

Programmes by The University of Newcastle, Australia

Bachelor of Business:
Marketing & Management
Marketing & Tourism

Bachelor of Commerce:
Accounting

Bachelor of Communication:
Public Relations & Journalism

Bachelor of Information Technology:
Business Information & Communication Technology and Software Developments & Applications

3 Years

2 Years

16 months

Jan, Jun, Aug

Aug

Aug

$ 48,792.00

$ 38,776.80

$25,851.20

Bachelor of Engineering (Electrical)
Bachelor of Engineering (Mechanical)

4 Years
3 Years

Jun, Aug
Aug

$ 74,921.40
$ 64,884.80

Programmes by The University of Wollongong, Australia

Bachelor of Commerce in:
Finance
Marketing
Management
Supply Chain Management

3 Years

2 Years

16 months

Jan, Jun, Aug

Aug

Aug

$ 42,415.20

$34,668.00

$ 23,112.00
| | |
| --- | --- |
| | Masters Program:- |
COURSES

DURATION

INTAKE

FEES SG$

Master of Science (Business Management): [ by The Edinburgh Napier University, United Kingdom ]
Entrepreneurship
Human Resources Management
International Business Management
Marketing
Sales

12 months

Feb, Jun, Oct

$19,634.50

Master of Business Administration (MBA)
[by The University of Newcastle, Australia]

12 months

Jan, Apr, Aug

$ 28,761.60

Master of Business (MB) [by The University of Newcastle, Australia]

8 months

Aug

$ 19,174.40
Joseph Leander
Heriot Watt University , Dubai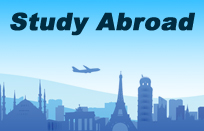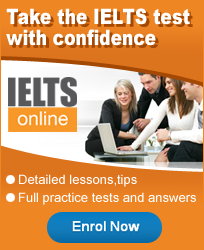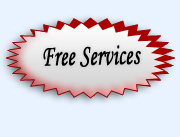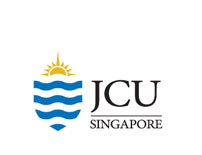 James Cook University, Singapore