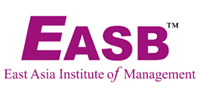 EAST ASIA INSTITUTE OF MANAGEMENT (EASB)
East Asia Institute of Management, EASB, offers a wide range of higher learning and professional development programmes.

.

It is among the first few private schools in Singapore to achieve the Singapore Quality Class for Private Education Organisations (SQCPEO) in 2003. In 2010, EASB is among the first batch of 6 tertiary-level institutes to be awarded the 4-year EduTrust certification under the new Private Education Act. This year, EASB has been awarded the prestigious Singapore Enterprise 50 Award jointly organised by The Business Times and KPMG for its contribution to economic development in Singapore and abroad. EASBís rapid growth over the years has elevated it to an established premier Private Education Institute.
| | |
| --- | --- |
| | Academic Schools or department:- |
EASB School of Preparatory Programmes
EASB Queen Margaret University Programmes
EASB Cardiff Metropolitan Programmes
EASB Sheffield Hallam University Programmes
EASB School of Allied Health Sciences
EASB School of Postgraduate Studies
EASB University of London International Programmes
| | |
| --- | --- |
| | Why choose this university :- |
Focus on YOU
EASBís sustained success is mainly due to its Holistic Education Approach (HEA) which has produced many career-ready, confident, competent, committed and creative graduates. Their ready employment upon graduation into management and executive positions by local companies and multi-national corporations attests to the high value employers attach to qualifications obtained at EASB. For the last few years, EASB has been voted a premier tertiary level education institution for Hospitality and Tourism Management in Singapore. Business and Accountancy graduates are also highly sought after by prospective employers.
Links with the Real world
In line with the aim of producing Career-Ready professionals, EASB has industry links, offering student internship opportunities with numerous international establishments, including about 40 international 4/5-star hotels and tourism organisations, accounting firms and logistics companies both locally and overseas.
One of the recent tie-ups was with Grand Korea Leisure, a subsidiary of the Korean Tourism Organisation and operator of SevenLuck Casinos. Hospitality and Casino Management students have exceptional opportunity to attend workshops overseas at the Casino Training Academy.
| | |
| --- | --- |
| | Location :- |
EASB Campus, 9 Ah Hood Road, Singapore 329975
| | |
| --- | --- |
| | Key UG Courses :- |
COURSES

DURATION

INTAKE

FEES SG$

B.A (Hons) in Accounting
(Cardiff Metropolitan University, UWIC)

2years 6 months

Jan,April, July, Oct

Total fees 39,250

B.A (hons) in business Management studies (Cardiff Metropolitan University, UWIC)

2years 6 months

Jan,April, July, Oct

Total fees 39,250

BA in Business Management
(Queen Margaret University, Edinburgh)

2years 6 months

Jan,April, July, Oct

39,250

BA ( Hons) Business and finance(Top)
Sheffield Hallam University

2years 6 months

Jan,April, July, Oct

39,250

BA (Hons) Business Management (top up) Sheffield Hallam University

2years 6 months

Jan,April, July, Oct

39,250

BA (Hons) International Business (top up) Sheffield Hallam University

2years 6 months

Jan,April, July, Oct

39,250

Bachelors of science
in professional Practice- Nursing(Queen Margaret University, Edinburgh)

1year

Jan, April, oct

21,150

B.A Hospitality and Tourism
Management(Queen Margaret University, Edinburgh)

12 months

Feb, May, Aug, Nov

16,050

Advanced Diploma in Hospitality and TourismManagement (6 months+6months internship) (Queen Margaret University, Edinburgh)

6 months+6 months internship

Jan, Apr, July, Oct

12,950

Diploma in Hospitality And Tourism ManagemntI (6 months)(Queen Margaret University, Edinburgh)

6 months

Jan, Apr, July, Oct

11,750
Application processing fee:
SGD 374.5 = INR Rs. 15,750
DD in favour of 'EAST Asia Institute of Management Pte. Ltd"
| | |
| --- | --- |
| | Key PG Courses :- |
COURSES

DURATION

INTAKE

FEES SG$

MBA General (Heriot-University Edinburgh Business School)

15 months

Jan,Mar,July, Sep

30,150

MBA with specialising in Finance Strategic Planning Marketing Human Resourse Management (Heriot-University Edinburgh Business School

18 months

Jan,Mar,July, Sep

34,150

MBA General
(Cardiff's Metropolitan University, UWIC)

15months 12 months+3 months Dissertation

Feb,May,Aug, Oct

27,150

MBA in Project Management
(Cardiff's Metropolitan University, UWIC)

15 months (12 months study+3months dissertation)

Feb,May,Aug, Oct

27,150
Application processing fee:
SGD 374.5
DD in favour of 'EAST Asia Institute of Management Pte. Ltd"
| | |
| --- | --- |
| | Scholarships :- |
Visit :
http://easb.edu.sg/en/students/international-students/scholarship.html
| | |
| --- | --- |
| | Intakes :- |
Depending on programmes. Generally quarterly intakes
Joseph Leander
Heriot Watt University , Dubai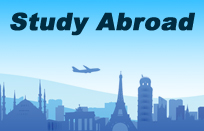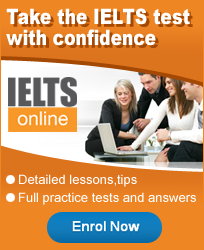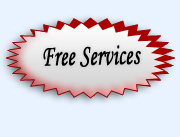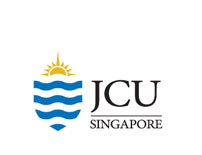 James Cook University, Singapore