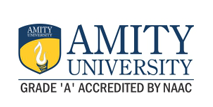 Amity University - Dubai Campus
Amity Education Group is preferred amongst the students for its "Innovation & Technology" and keeping the vision & mission of "providing quality education to every individual with best infrastructure available at most effective price", we have acquired 7,00,000 sq. ft. area at Dubai International Academic City and building the "Largest Private University Campus"
Amity University, Dubai is ranked in top 5 B-Schools of UAE by renowned magazine "Forbes". Amity Dubai is located in Dubai International Academic City (DIAC), the education hub of Dubai with students from more than 125 nationalities. DIAC is the premier destination for Higher Education in the region, located on a fully-appointed 18 million sq ft. campus with state-of-the-art modern facilities.
Amity University Dubai is a part of the renowned Amity Education Group having an illustrious track record spanning over 2 decades. With 23 campuses spread over 1,000 acres including 8 world-class universities, Amity is home to over 1,25,000 students pursuing 240 Programmes in 50 diverse disciplines.
Amity Dubai also joins Amity University's prestigious line up of campuses that include London, Singapore, New Jersey, California, China, Mauritius and Romania.
The students at Amity Dubai are awarded UGC recognized degrees by Amity University which is internationally acceptable. The degrees are also recognized by Knowledge and Human Development Authority, Dubai for employment opportunities in UAE's Government Departments & Private Sector.
ADVANTAGES OF STUDYING AT AMITY DUBAI
| | |
| --- | --- |
| | Ranked amongst the top 5 B-Schools by Forbes in UAE. |
| | Up to 100% Scholarship for Meritorious Students |
| | Variety of Courses approved by KHDA, UAE Government and also UGC Approved, (Including B. Tech and Business Administration) |
| | Technical courses are Accredited by IET(Institute of Engineering & Technology) UK |
| | 100% Placement Assistance (Dubai & India). |
| | Hostel Facility Available. |
| | |
| --- | --- |
| | Undergraduate Courses:- |
| | | | |
| --- | --- | --- | --- |
| Courses | Duration | Fee Per Year (AED) | Conversion In INR |
| BBA (General) | 3 years | 35000 | 595000 |
| BBA (Banking & Insurance) | 3 years | 35000 | 595000 |
| BBA (Entrepreneurship) | 3 years | 35000 | 595000 |
| BBA (Dubai, USA & UK) * | 3 years | 48000 | 816000 |
| BBA (Working Professional Mode) | 3 years | 30000 | 510000 |
| BA (Tourism Administration) | 3 years | 35000 | 595000 |
| Bachelor of Commerce (Honours) | 3 years | 35000 | 595000 |
| Bachelor of Commerce (Honours) (Working professional mode) | 3 years | 35000 | 595000 |
| B.Sc. Hotel Management | 3 years | 39000 | 663000 |
| B.Sc.(Forensic Science) | 3 years | 42000 | 714000 |
| Bachelor of Architecture | 5 years | 42000 | 714000 |
| B.Sc Interior Design | 3 years | 35000 | 595000 |
| B.Tech (Electronics & Telecommunication) | 4 years | 40000 | 680000 |
| B.Tech (Civil Engineering) | 4 years | 47000 | 799000 |
| B.Tech (Computer Science and Engg) | 4 years | 48000 | 816000 |
| B.Tech (Nanotechnology) | 4 years | 47000 | 799000 |
| B.Tech (Solar & Alternate Energy) | 4 years | 55000 | 935000 |
| B.Tech (Aerospace Engineering) | 4 years | 58000 | 986000 |
| B.Tech (Nuclear Science & Technology) | 4 years | 55000 | 935000 |
| | |
| --- | --- |
| | Postgraduate Courses:- |
| | | | |
| --- | --- | --- | --- |
| Courses | Duration | Fee Per Year (AED) | Conversion In INR |
| MBA (Dubai, USA & UK) | 2 years | 53000 | 901000 |
| MBA (General) | 2 years | 41000 | 697000 |
| MBA (Banking & Insurance) | 2 years | 41000 | 697000 |
| MBA (Entrepreneurship) | 2 years | 41000 | 697000 |
| MBA (Hospitality Management) | 2 years | 42000 | 714000 |
| MBA (PR & Event Management) | 2 years | 41000 | 697000 |
| MBA (Retail Management) | 2 years | 41000 | 697000 |
| MBA (Tourism Administration) | 2 years | 41000 | 697000 |
| MBA (Transport & Logistics) | 2 years | 41000 | 697000 |
| MBA (Real Estate & Urban Infrastructure) | 2 years | 41000 | 697000 |
| MBA (Working Professional Mode) | 2 years | 42000 | 714000 |
| | |
| --- | --- |
| | Foundation Course:- |
| | | | |
| --- | --- | --- | --- |
| Course | Duration | Fee Per Year (AED) | Conversion In INR |
| Amity University Foundation Programme | 1 year | 28000 | 476000 |
Joseph Leander
Heriot Watt University , Dubai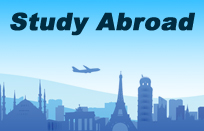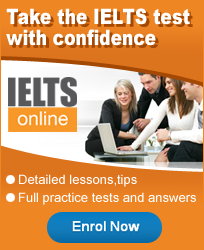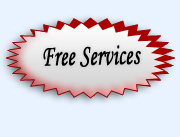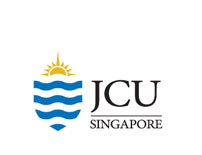 James Cook University, Singapore